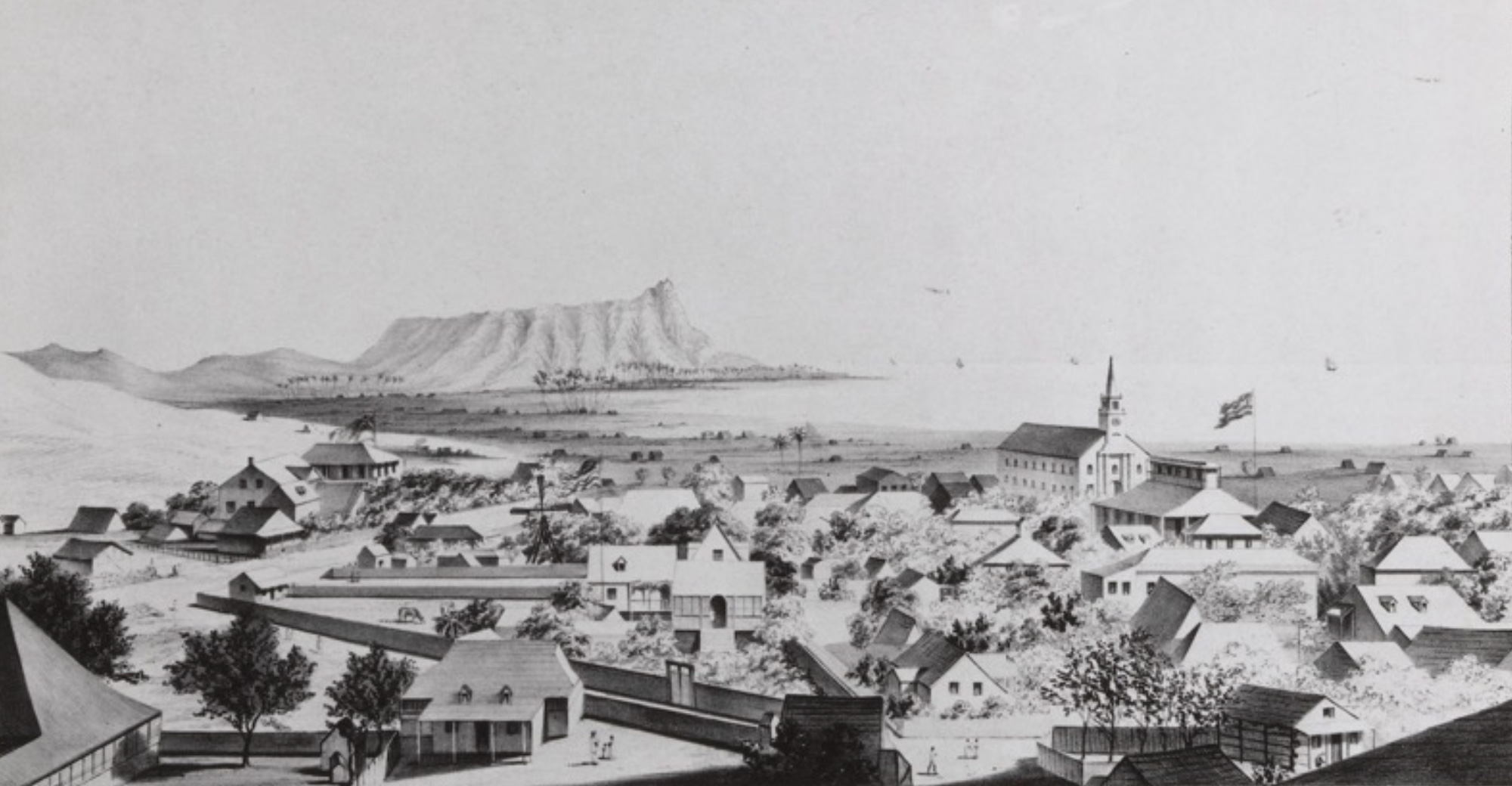 Connected to the Past, Designed for Tomorrow
February 13th, 2023
With a deep reverence for those that came before, we pay homage to the history of this land through our name, Ālia, Hawaiian for salt bed. Long before Western contact, this stretch of Honolulu coastline was home to an intricate system of salt beds that sustained life both far and wide. Culturally, salt was considered a commodity and played a myriad of roles in Hawaiian culture. Ranging from flavoring food to medicine and spiritual cleansing, its significance can't be overstated.
Paʻakai, the Hawaiian word for salt, is a marriage of two Hawaiian words, pa'a, meaning strong or hardened, and kai, ocean water. In all the islands, salt ponds could be found along coastlines, but here in modern-day Kaka'ako, they were especially well known.
After extensive drying, the salt was carefully raked and separated. The top, white layer would become table salt. Elements of this layer were mixed with a red Hawaiian clay, creating 'alaea, which was then used for spiritual and ceremonial purposes. After the top layer was harvested, a second layer with a pinkish hue was collected and was also used for seasoning and medicine. The bottom layer, which would often take on a brownish tint, was used for pickling and maintaining nearby fishponds. Nothing was ever wasted, everything had a purpose.
In the 19th century, salt continued to play an integral role in shaping Kaka'ako's collective identity. Regarded for its purity, sailors would purchase Hawaiian salt in droves, using it to flavor and preserve fish and other foods. Soon, salted meats became a beloved staple on the dining tables across the Islands, with contemporary favorites like lomi lomi salmon and pipikaula tracing their lineage back to the 19th century.
Over time, however, the salt beds and fishponds that once defined this land gave way to a growing community centered around the sea in response to the opening of  nearby harbors. For decades upon decades, vast Hawaiian sampan fleets, (Asian-inspired fishing boats) trolled the waters off the coast, which yielded an abundance of aku, and ahi. Their catch was so large and the demand so high that cottage industries grew, including numerous shipyards and canneries located in nearby Kaka'ako.
Manned by crews of up to nine fishermen, they often worked six days a week, trolling from daybreak to past sunset. So ubiquitous was their presence that they became synonymous with the Islands through the mid 20th century. Presidents, authors, and entertainers often fished and traveled inter-island aboard these now-fabled vessels. But in the decades following the Second World War, the winds of history would overturn these once-mighty fleets, paving the way for larger corporate commercial fishing operations.
Today, in the same grounds that once housed the area's famed salt ponds and sampans, we're writing a new chapter in Kaka'ako's story. As the most sustainable luxury tower in the Islands, we're creating a standard that will endure for generations to come. By working with the environment and utilizing the abundance that nature has historically provided this land, we're able to create a first-of-its-kind tower that is both connected to our past and focused on our future.
To learn more about Alia, follow us on social at @alia888alamoana or connect with us in person, at our Ala Moana Center sales gallery.