Dynamic by Design – Michelle Jaime of The Vanguard Theory on Ālia's Private Dining Rooms
June 30th, 2023
As lead interior designer for Ālia, Michelle Jaime of the Vanguard Theory has played a pivotal role in shaping the residence's aesthetic, including its private dining rooms. With a keen eye for detail and a deep appreciation for the natural beauty of Hawai'i, Michelle has helped create spaces that seamlessly blend indoor and outdoor living, making Ālia a truly unique and luxurious place for residents to host parties, events, or special occasions.
---
What was your first impression of Ālia's private dining rooms (PDRs) when you saw the initial plans?
Everything within Ālia is thoughtful and deliberate, so from the beginning, I knew the private dining rooms were going to be special. I love how personal and dynamic they are, they really feel like extensions of your home. Located on the 6th floor, they extend into the lush, open spaces that give way to the Great Lawn. Being able to blur these two worlds is an art form. People are focused on the interiors, but when spaces are thoughtfully designed to work with the natural environment, you can enhance the experience even more. As soon as you walk into the private dining rooms, you're going to be greeted with a really warm, welcoming and elevated aesthetic. Light spills in through the floor-to-ceiling windows, and the honey hues of the wood really help to define the space.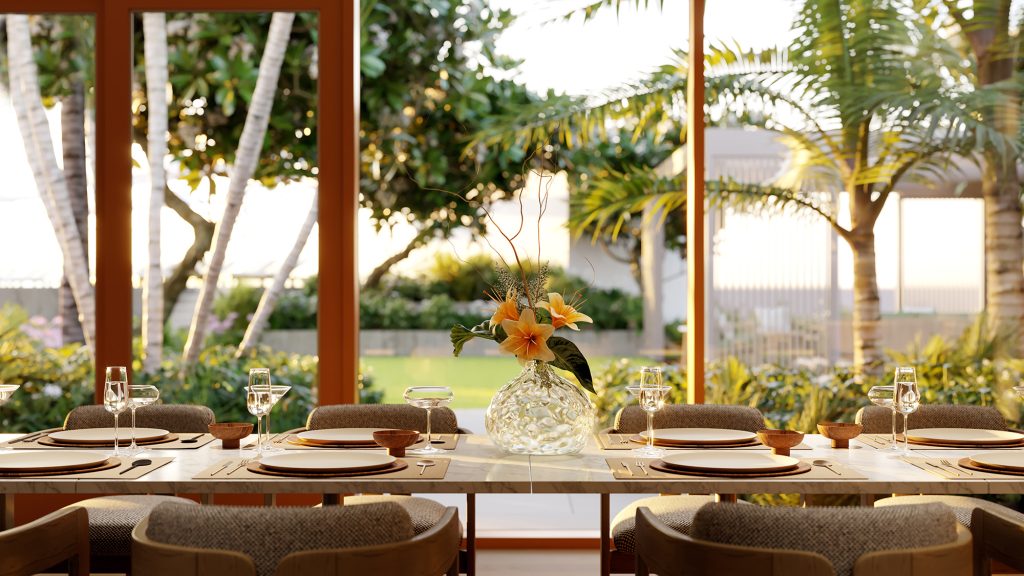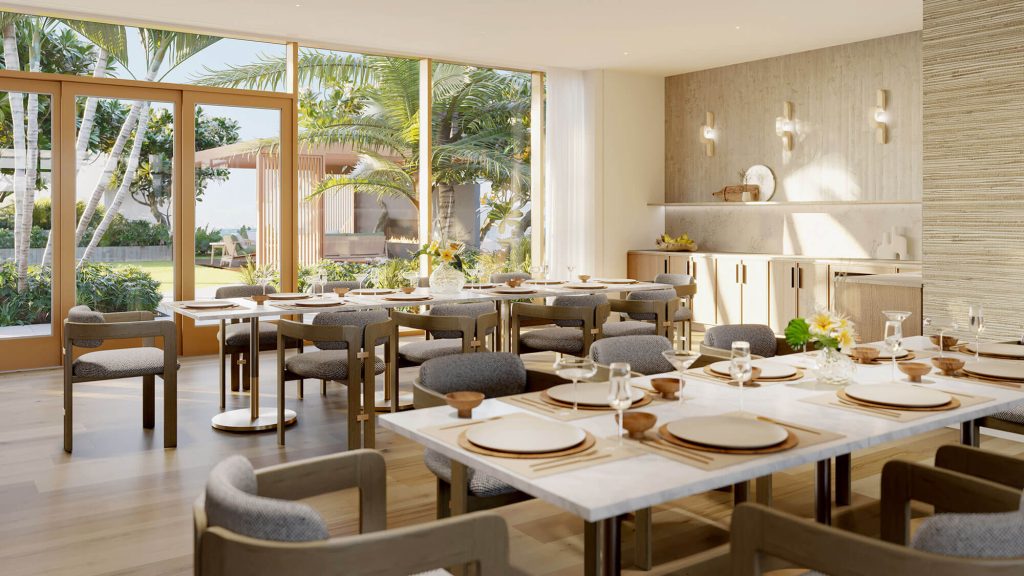 ---
Do you have a favorite element of the private dining rooms?
I'd have to say the wet bar area. In other private dining rooms, these elements serve as a place where you can simply serve your drinks. But at Ālia, because everything is so considered, they've taken it to another level by including these gorgeous stone islands. It really feels like you're within an inspired architectural setting.
---
From an interior design standpoint, did your vision for the PDR change over time?
There's this understanding at Ālia that we're building on the success of all the past projects from Kobayashi Group. From Park Lane to ONE Ala Moana and others, Kobayashi Group is known for these really great private dining rooms. So we wanted to take all of that past success and enhance it with our own aesthetic and style.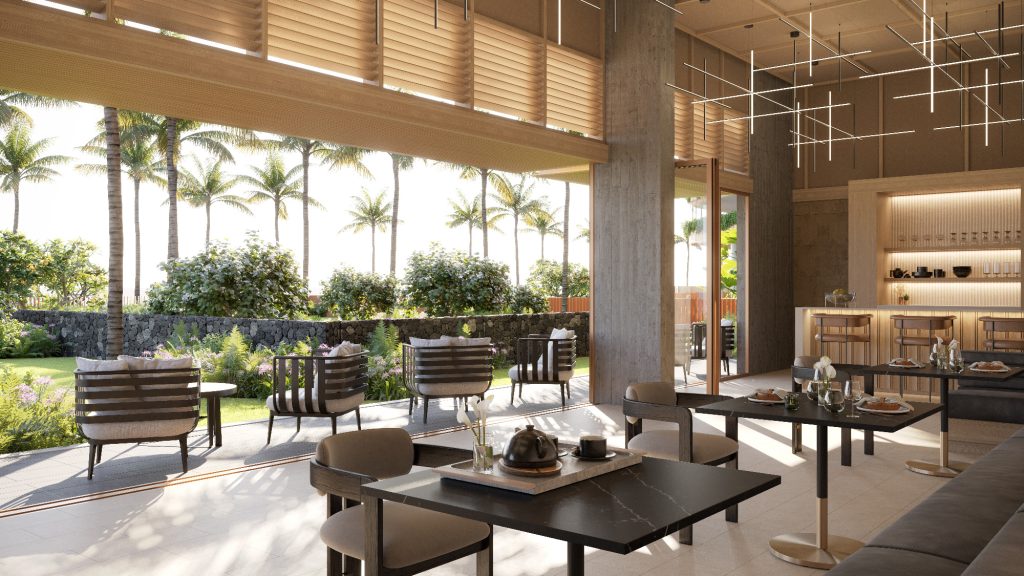 ---
How do you see residents utilizing the space?
We wanted it to feel like a place for everyone. Where families could come together for a special 'ohana meal with a catered chef, where you could host Christmas parties, graduation events, but also a business meeting if you needed. No matter the event, it will feel extra special when it's hosted within the private dining rooms.
---
From the smallest detail to the largest amenity, at Ālia, it feels like everything has a purpose and a place. Would you agree?
Completely. Everything's done with the utmost thought, planning, and attention to detail in mind, making it easy for residents to thrive. Best of all, it all feels like a part of your home—I think that's especially true of the private dining rooms. And with the help of Ālia's gracious and welcoming staff, entertaining for any event can feel like an effortless experience.