From Sunrise to Moonlight: Soak in an Unforgettable Day at Ālia
November 8th, 2023
Day dawns at Ālia as sunlight streams through the windows of your new home. You can't help but smile. Your partner has risen early to make coffee and prep for the day ahead. And what a wonderful day it promises to be.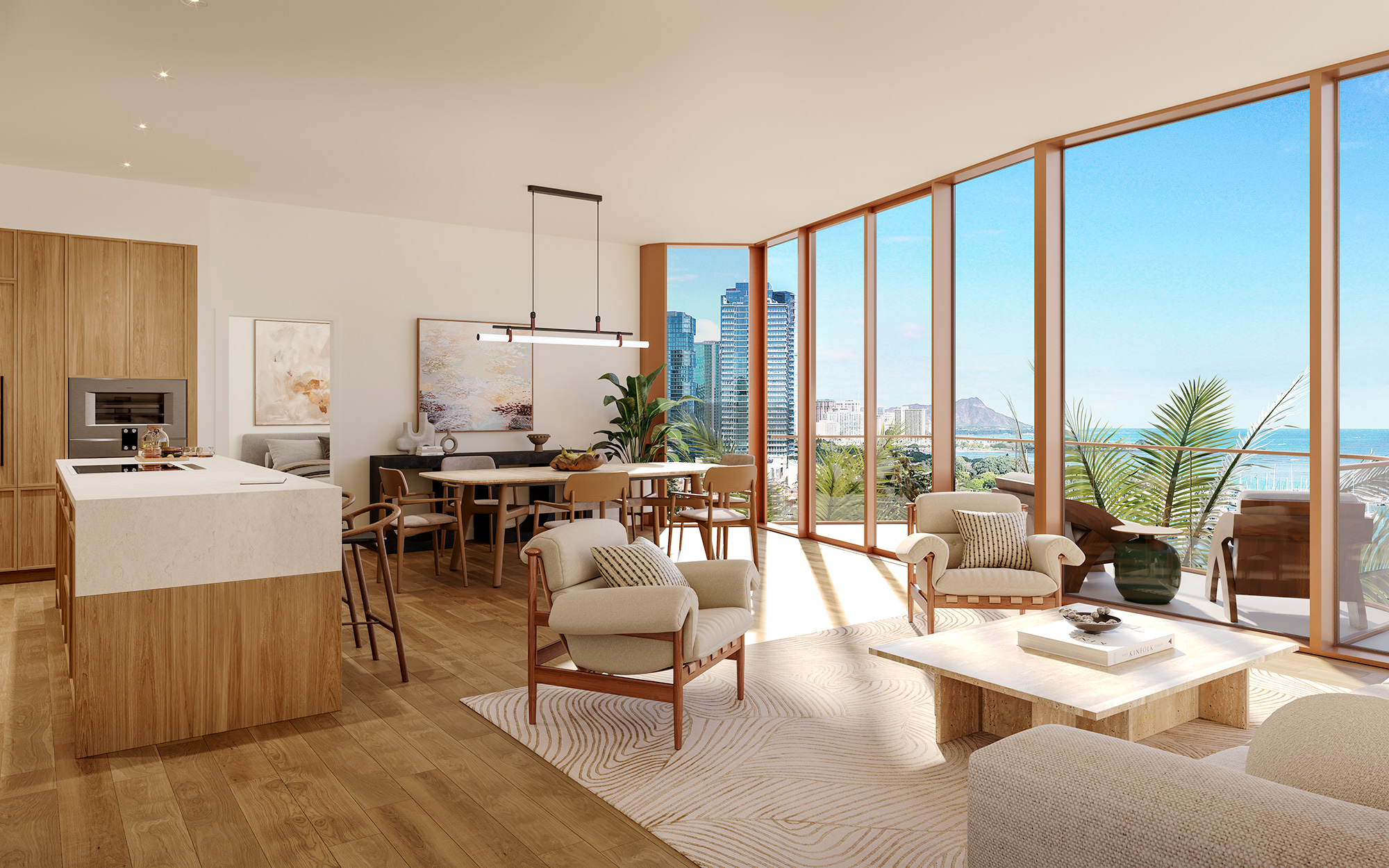 Sipping a quick cappuccino, you outline your plans. You begin with a gentle morning run around Magic Island, followed by a leisurely stroll through the Kaka'ako farmers' market. In keeping with your commitment to support local farmers, you gather an assortment of fresh fruits and vegetables on the way home.
Walking through Ālia's lush porte cochere, the welcoming staff addresses you by name and inquires about your morning run. You respond that it was wonderful, noticing just how serene the environment feels compared to the outside world just a few steps away.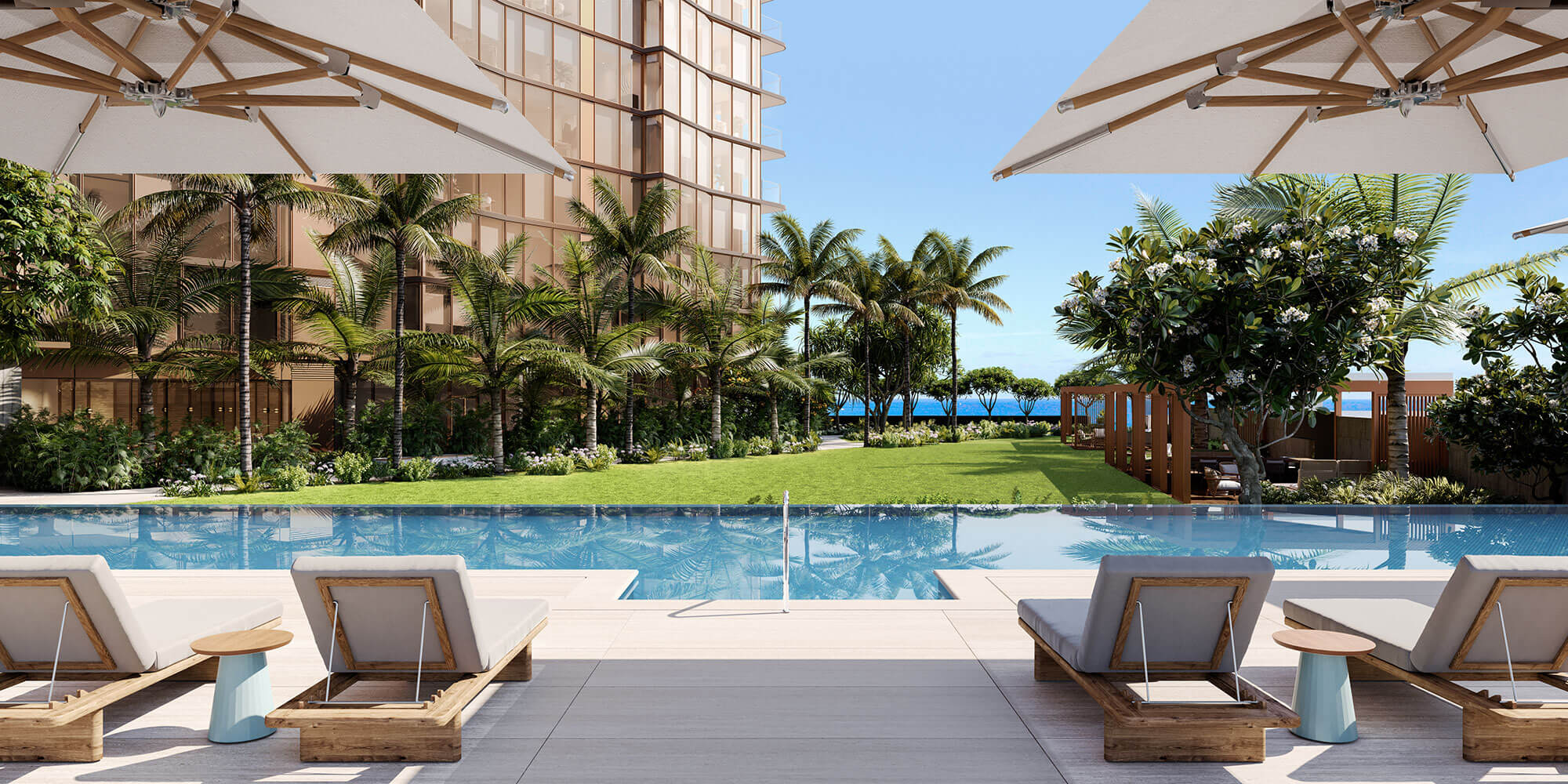 From a distance, you can't help but be drawn to the adult pool and how it shimmers in the morning light. Quickly, you savor your farm-fresh smoothie before donning your swimsuits and returning to the pool. Floating up above the city, surrounded by greenery and open space, you both soak in the beauty of the moment. Featuring two separate pools, Ālia's thoughtful design makes it easy for both families looking to have fun and couples looking for a quiet retreat to find a space where they can unwind.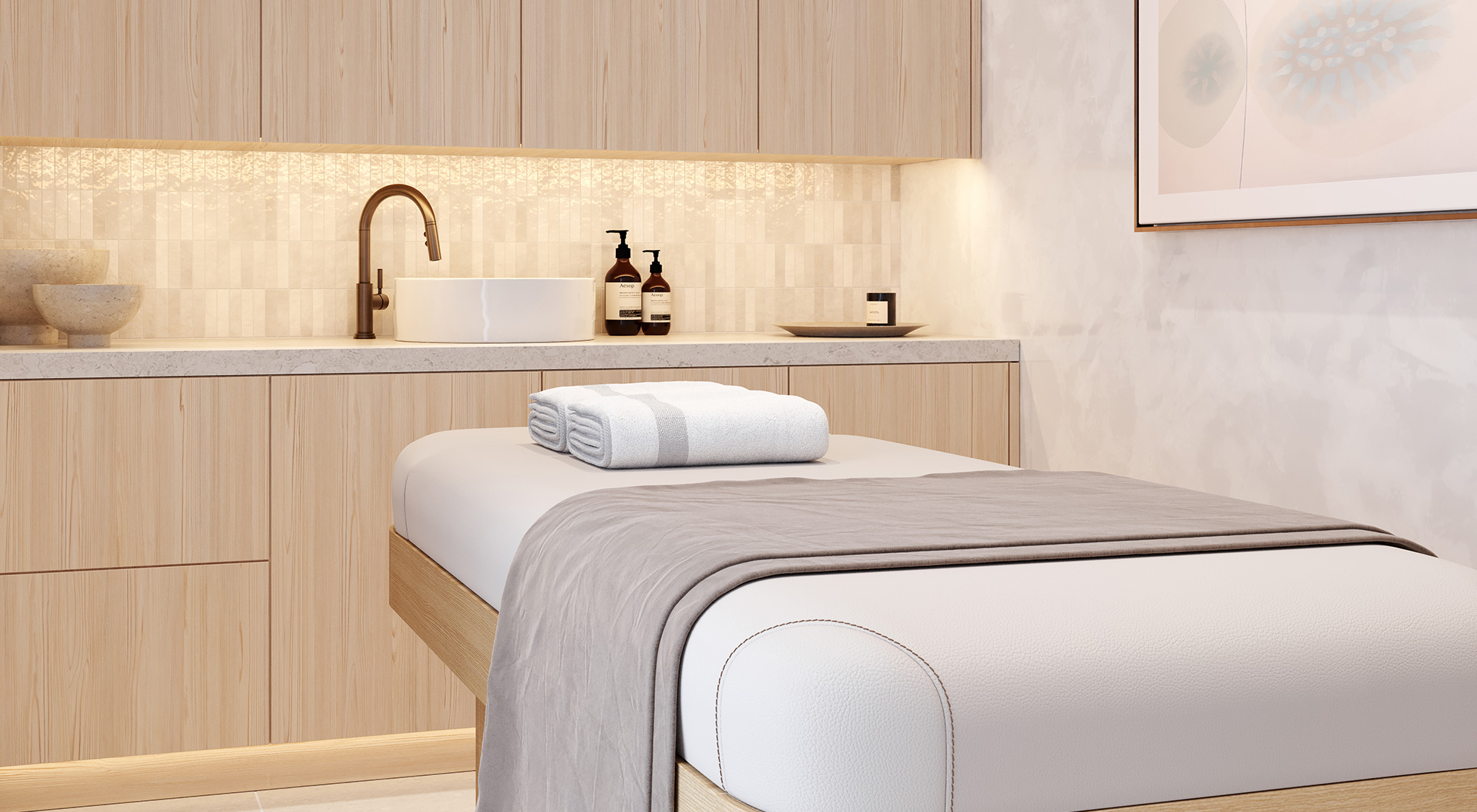 Following your swim, you head to Ālia's private spa where you've scheduled your own masseuse for a couple's massage to ease away any aches and pains. Featuring a sauna, cold plunge, and an array of amenities designed to help you relax and recharge, the sauna feels like a retreat to paradise. Post-massage, you take a quick dip in the cold plunge, which was specifically designed to improve circulation and reduce muscle soreness. You can't help but marvel at how reinvigorated you feel despite the day's activities.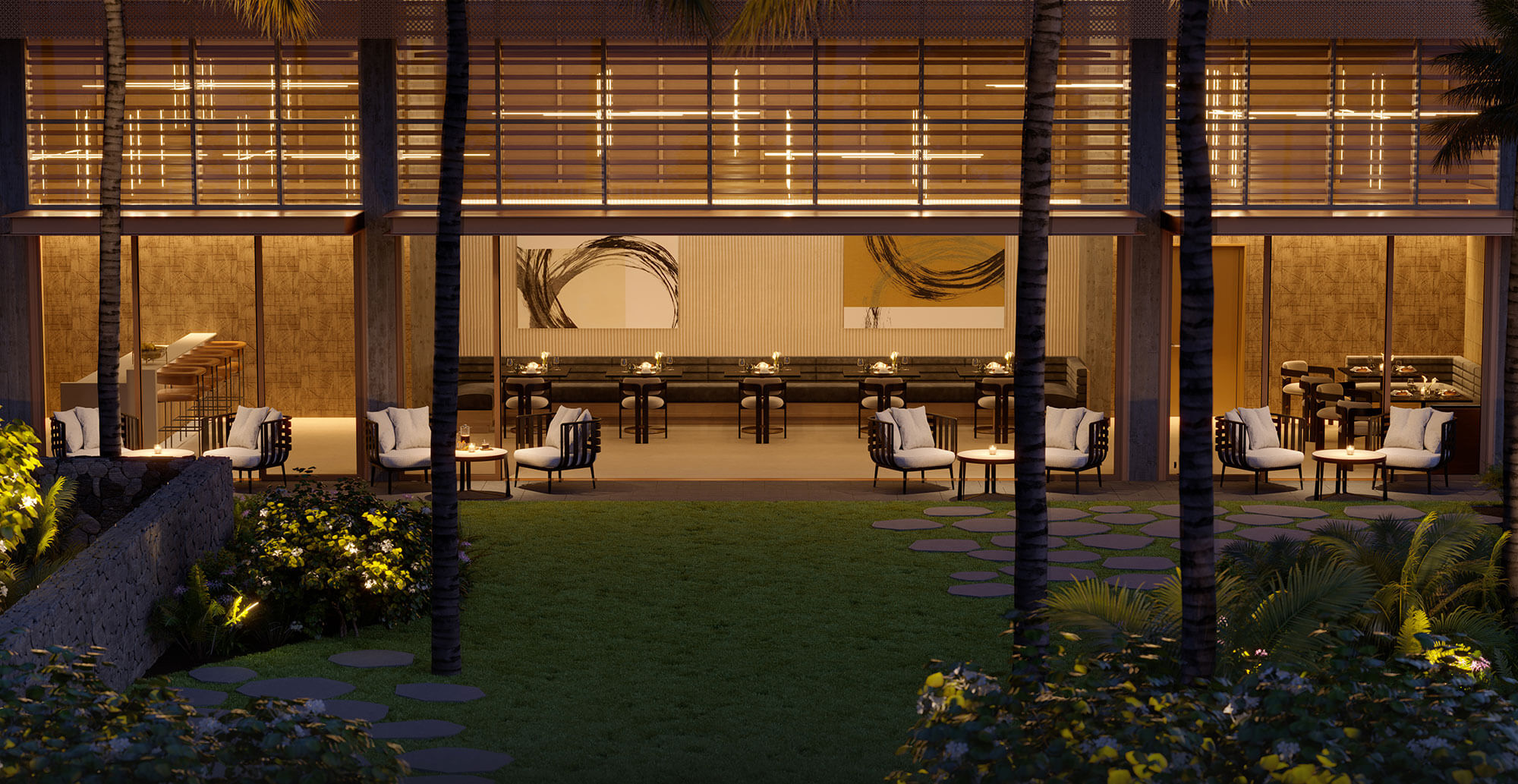 To cap off your unforgettable day, you've planned a sake-tasting event at the Ālia Lounge, complete with hand-rolled sushi from a personal sushi chef. As the sun paints the sky pink and blue, the party springs to life in the tastefully designed and dynamic space. The sounds of your favorite Kalapana playlist fill the air and the laughter of your friends hangs light overhead. By 8:30pm, the chef has completed his work and the party is winding down. And with a friendly staff member to tidy up, there's virtually no clean-up needed. Glasses in hand, you step outside in the moonlight and stroll toward the Library Lounge. In this cozy nook that gracefully opens to the outdoors, you toast to another perfect day at Ālia and all the joys that lay ahead.