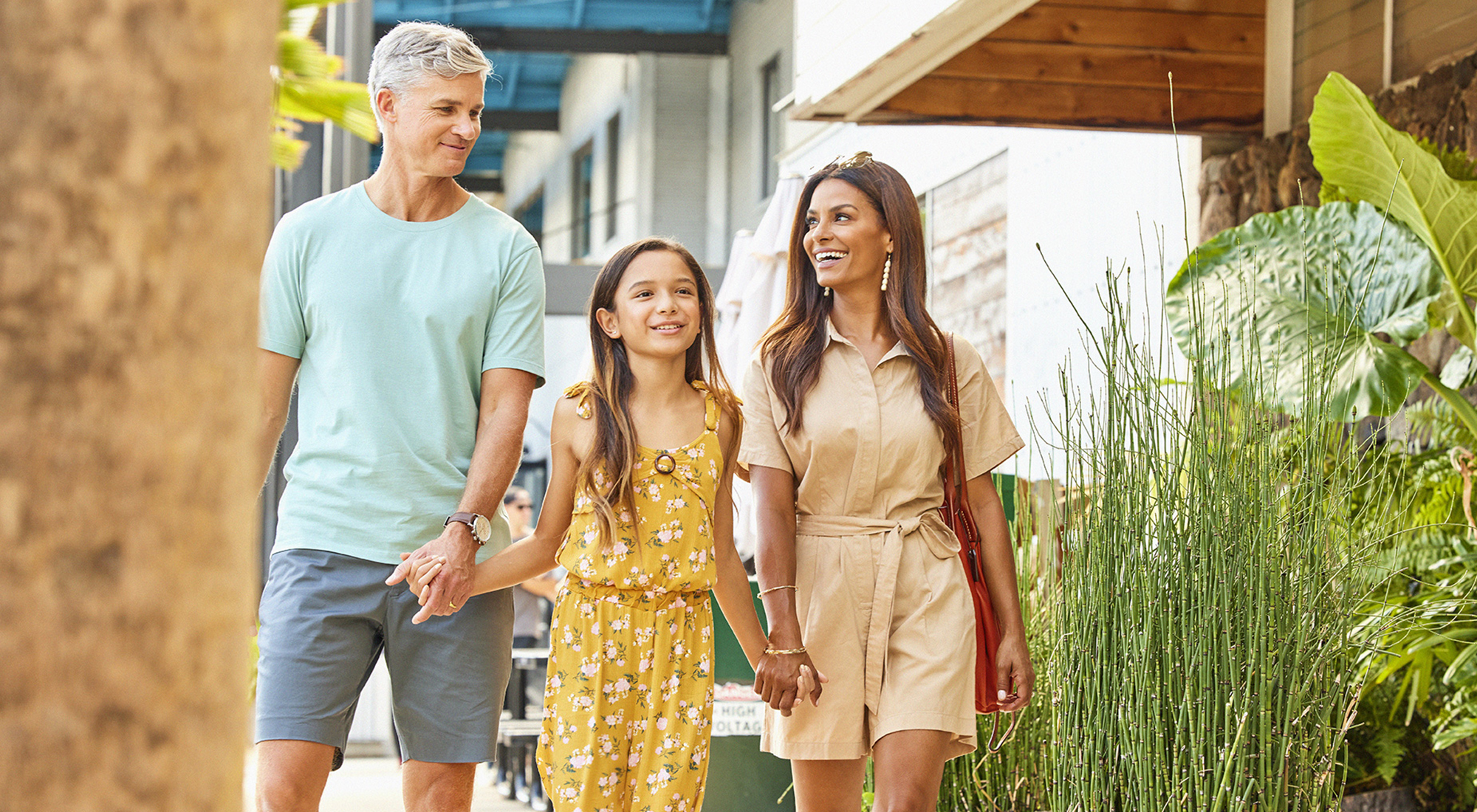 Kaka'ako Neighborhood Guide: A Walkable Haven of Cafes, Restaurants, and Public Art  
April 14th, 2023
Once an industrial warehouse district, Kaka'ako is a neighborhood on the rise. Overlooking the expansive Pacific, this dynamic community has become a hub for small businesses and new residential developments. At the heart of this flourishing community, you'll discover Ālia, a new luxury tower designed by Kobayashi Group that builds upon the company's 60 years of success and an unwavering commitment to quality.
 
To be sure, from the bounty of espresso bars to inspired farm-to-table dining, there is no shortage of culinary options in Kaka'ako. With so much to see and do within just a few blocks, residents can easily stroll from one destination to the next, taking in the sights and sounds of the city as they go. For a quick espresso and lots of good vibes, we recommend heading to Arvo—their flat whites and halloumi sandwiches are out of this world. Trust us here.
 
Nearby, you'll find Paiko, a charming floral boutique that doubles as a workshop. Offering a carefully curated collection of plants, flowers, and gifts, as well as workshops and events that celebrate the flora that thrive in our islands, Paiko has become a destination in the neighborhood. Stop by to pick up a bouquet or sign up for a workshop and learn how to create your own arrangements. Next door, Milo is a must-visit boutique that boasts an eclectic selection of clothing, accessories, and home goods from local and international designers. It's the perfect place to find the perfect gift, or simply, the perfect new tee.
 
For lunch, you'll discover an array of destinations ranging from inspired Japanese-Hawaiian bentos from Pioneer Saloon to Vein at Kaka'ako's menu. All of which are located within a few blocks of each other. And for an elevated dining experience, we recommend heading to Moku Kitchen. Craving an out of this world sushi dinner? Head toward Waterfront Plaza to indulge in @sushi's omakase menu, an ideal destination for a special occasion or date night.
 
Our beloved neighborhood is also home to some of the most stunning murals and public art installations in the city, thanks to Pow! Wow! The best way to see the art is to simply wander around the neighborhood, iced coffee in tow, taking in the sights as you go. Don't miss Shepherd Fairey's Golden Future on Ala Moana Boulevard.
 
To cool off, there's nothing like taking a refreshing dip in the ocean at Ala Moana Beach Park. Located just a short walk from Ālia, you'll find one of Honolulu's most treasured beaches and gathering areas is always within reach. Whether you're a die-hard surfer or simply like to soak in the sun, there's always a place for you at Ala Moana.
 
If you're looking for a place to grab a drink and rub elbows, Bar Māze is your destination. This crafty bar is hidden away in a nondescript building but don't let that fool you. Once you step inside, you'll be transported to another era, with the finest pours in the city from bartender Justin Park.
 
From world-class dining to stunning public art, boutique shopping to inspired cocktails bars, Kaka'ako has it all. And with Ālia as a new addition to the community, residents can experience the best of Kaka'ako right at their doorstep.