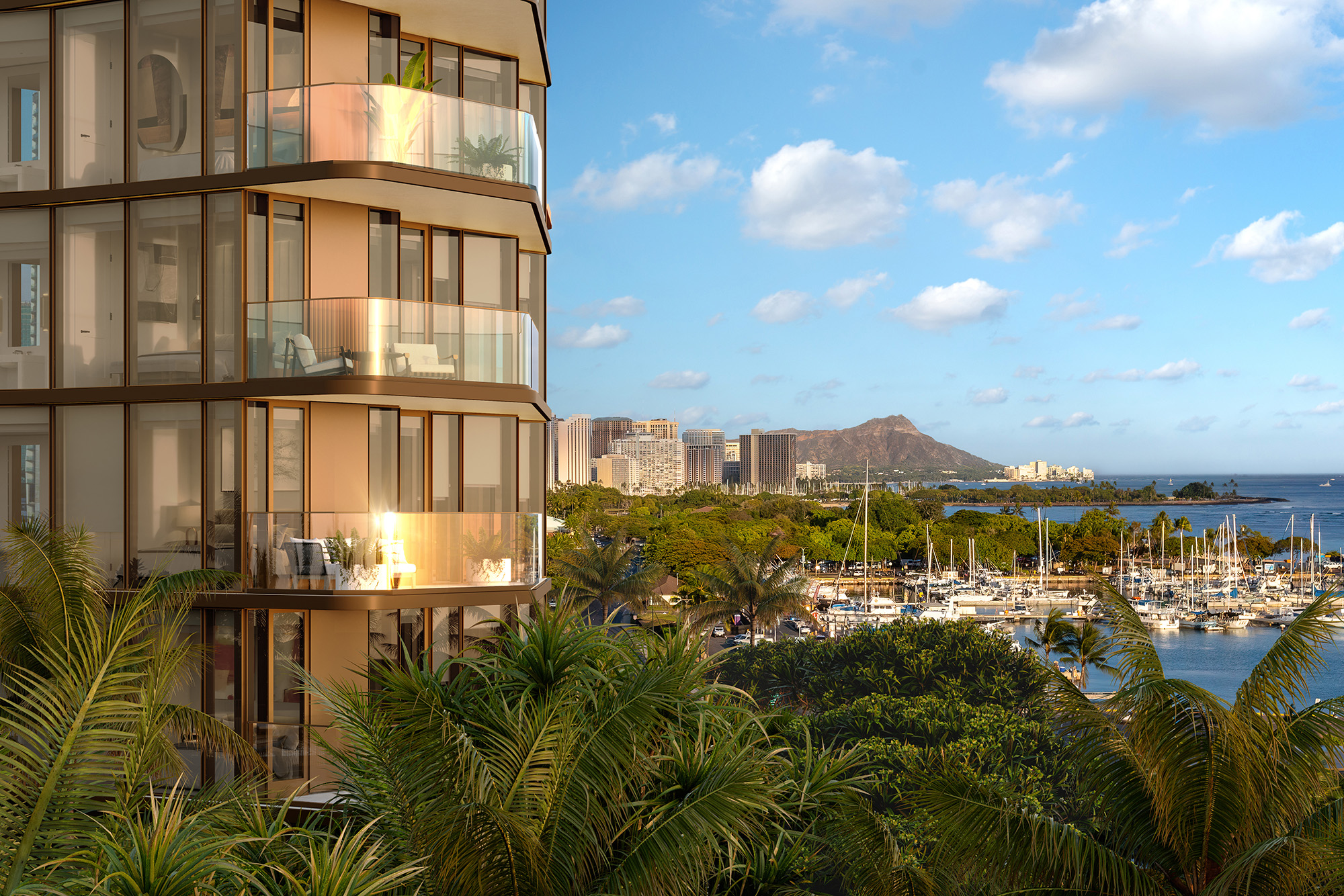 Kobayashi Group's Alia Receives HCDA Approval
September 7th, 2022
The Hawaii Community Development Authority has approved plans for Alia, The Kobayashi Group's luxury
residential condominium development planned for 888 Ala Moana Blvd., it was announced Wednesday.
Kamehameha Schools in March selected the Kobayashi Group to redevelop a block in Our Kakaako, its
mixed-use, master-planned community located on nine city blocks in the Honolulu neighborhood. Alia is in increment II of Kamehameha Schools' Kaiaulu o Kakaako Master Plan.
According to an announcement from the Kobayashi Group, the 3.44-acre site is bordered by Ala Moana Boulevard, Koula Street, and Auahi Street. Alia will include 483 residences, green open space, ground floor retail units, and walkable community gathering spaces.
The 400-ft residential high-rise tower will have 437 market-rate condominiums with 40 reserve- housing units and six market-rate lofts along Koula Street.
"The balance of the reserve-housing requirement is being provided with 71 credits through housing in the Kamehameha Schools' master plan, which has already been built," the announcement noted.
The developer did not request variances for the development.
"Kobayashi Group is excited for the upcoming development Alia, a beautiful building offering residents an opportunity to reside in a smartly designed, amenity-rich, community, and an advanced environmentally sustainable, luxury high-rise neighborhood," Chief Operating Officer Matthew Pennaz said in a statement.
According to the announcement, "comprehensive, sustainable" features integrated into the design process include, among others, onsite water retention and reuse, onsite gray water treatment and reuse, drought-resistant and native landscaping, sustainable and healthy building materials, Carboncure concrete and "extensive" solar and power generation systems.
Additionally, the announcement noted, street-level plans include a pedestrian-oriented setback including sidewalk and landscaping improvements along Ala Moana Boulevard, and making Auahi Street into a "pedestrian-oriented block" with an outdoor park that will have outdoor seating and food truck stalls.
Landscaping throughout the project is centered on indigenous, endemic and canoe plant varietals, according to the announcement
"We are excited to be a part of the growing Kakaako neighborhood," said Alana Kobayashi Pakkala, Kobayashi Group managing partner, in a statement. "We've designed Alia to fully integrate and enhance the pedestrian experience for our entire community."
According to the announcement, the development team includes Kobayashi Group, a family-owned and managed real estate development and investment firm focused solely in Hawaii; architect WRNS Studio; interior design firm The Vanguard Theory; landscaper Brownie & Lee, and exclusive broker Heyer & Associates LLC.
Sales are anticipated to launch by the end of the fourth quarter and construction is expected to begin in mid 2023 with targeted completion in early-2026.
Estimates on the construction cost and unit prices were not immediately available, but company officials said in an email to Pacific Business News that Alia will be financed in partnership with BlackSand Capital and will be a combination of traditional financing and private equity.
Visit alia888alamoana.com for updates as they become available.