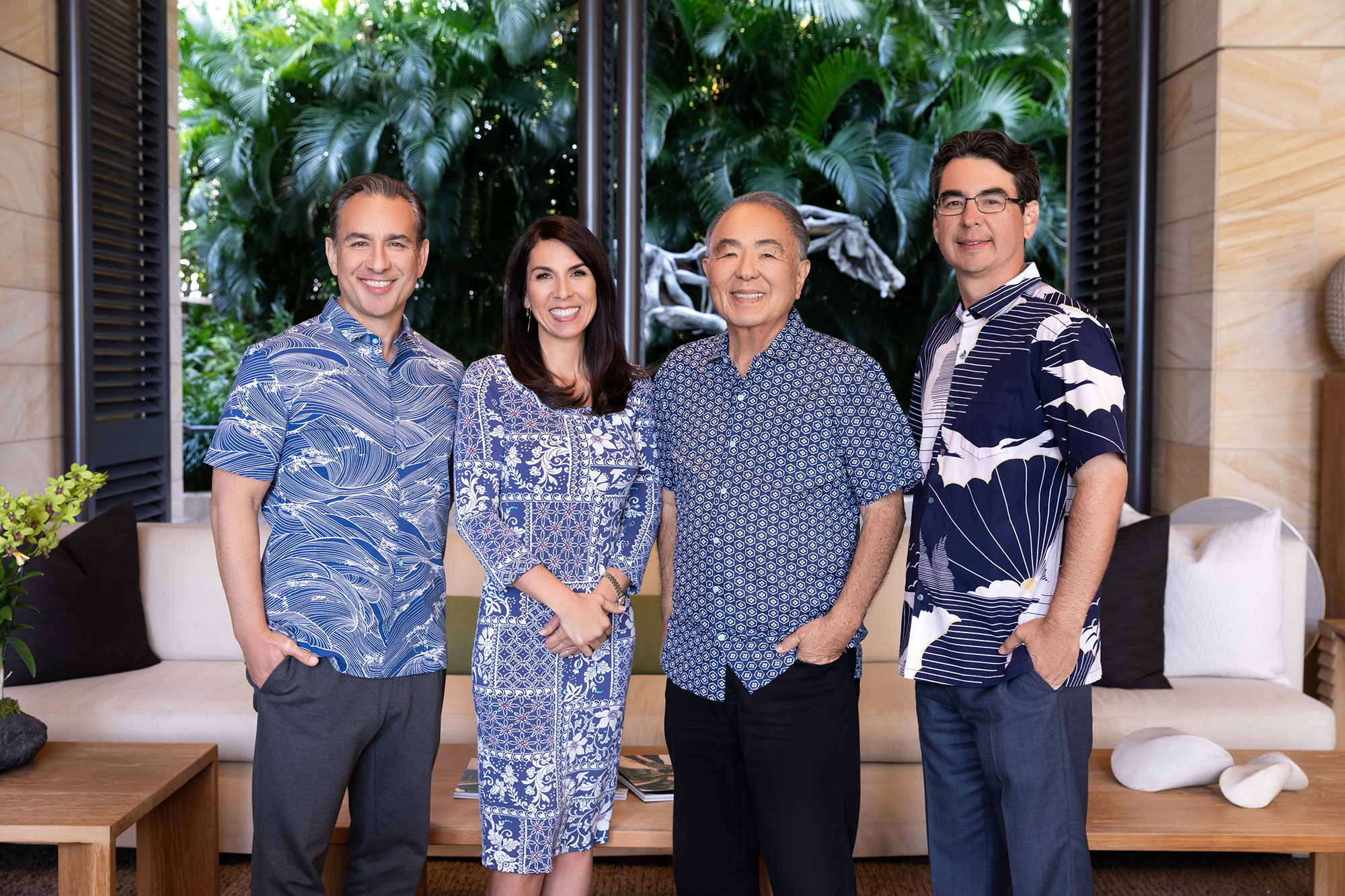 Sixty Years of Excellence
March 24th, 2023
The seed for Kobayashi Group was formed in the 1950s, when Albert C. Kobayashi started his construction business with his wife, Violet Chieko Kobayashi, and a single truck. His son, Bert, took over management of the firm in 1962, and in 1997, the company was reborn as Kobayashi Group, a family company under the leadership of several members of the third generation of the Kobayashi family. Since then, Kobayashi Group's portfolio has expanded beyond construction into real estate development and investment, with projects totaling more than $4.7 billion.
Over the years, Kobayashi Group has brought to life numerous projects across Hawai'i, including the West Loch Estates, Hale Lumi, West Loch Fairways, Kakuhihewa (Kapolei State Office Building), and the Queen's Medical Center Miller Street Triangle. The company has also acquired several golf courses, including Mililani Golf Course and Pukalani Golf Course.
In 2006, Kobayashi Group made a name for itself in luxury living with the completion of Hokua at 1288 Ala Moana, followed by Capitol Place in 2008. In 2014, they unveiled ONE Ala Moana, a project that quickly became one of the most desirable places to live in Honolulu. In 2017, they completed Park Lane, a truly luxurious development that offers lush, private residences with stunning views of the Pacific Ocean. Nestled in Ala Moana, the luxury development features a range of inspired five-star amenities that are designed to promote a sense of community, rejuvenation, and respite. Some of the most celebrated features include a private park, an elegant pool, a spa, movie theater and a dog park to name a few. And because the development is located within walking distance of some of the city's best shops and restaurants, it's quickly become one of the most sought-after addresses in Honolulu.
However, it's Kobayashi Group's latest creation that's become the talk of town. Ālia, with its iconic facade, warm interiors, and thoughtful design, promises to be a new high-water mark in Kobayashi Group's already-impressive portfolio. One of the third-generation members leading the company, Alana Kobayashi Pakkala, EVP and Managing Partner, has gleaned an intimate insight into the first-person experience of living in Kobayashi Group development. To gain a better understanding of each building they create, she and her family have lived in the vast majority of the residences they've created. And according to Alana, Ālia represents a new crowning achievement for the company.
"Ālia offers more amenities than we've ever offered in the past, but what really excites me is the idea that you can have this amazing, luxurious living experience, but with some smart design and a lot of planning, we can now do it in a way that's sustainable," she says. By blending luxury, refined aesthetics, and place-based design, Ālia proves that luxury living can also be sustainable. Without Kobayashi Group's commitment to excellence, these feats would have never been made. Looking back at six decades of success serving the people and the community, Alana is proud that her family has been able to help shape the city. "I think it's all been a labor of love," she says, "and it's all been leading up to Ālia. It really is the culmination of all of our past work, and I'm so excited to share it with the world."