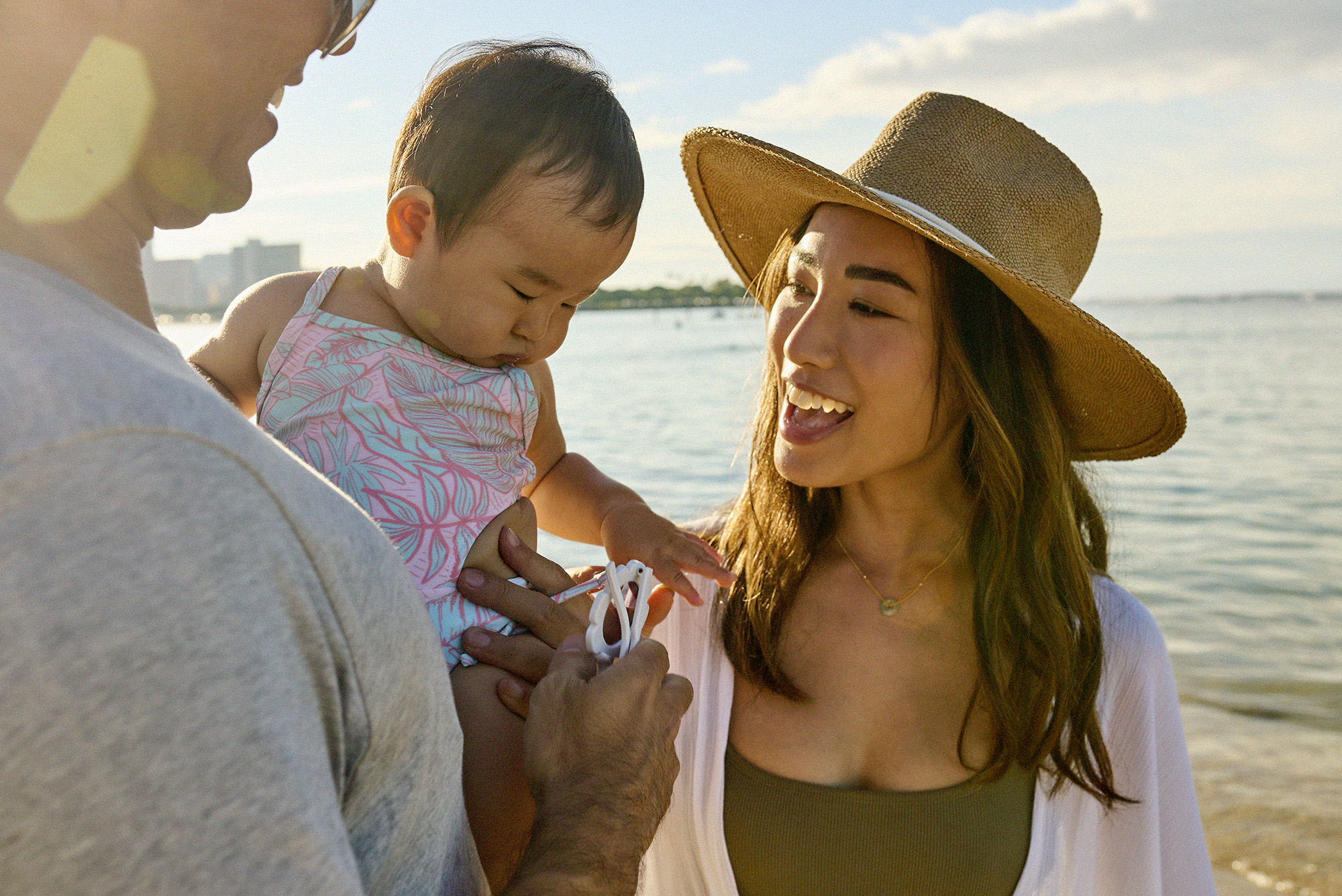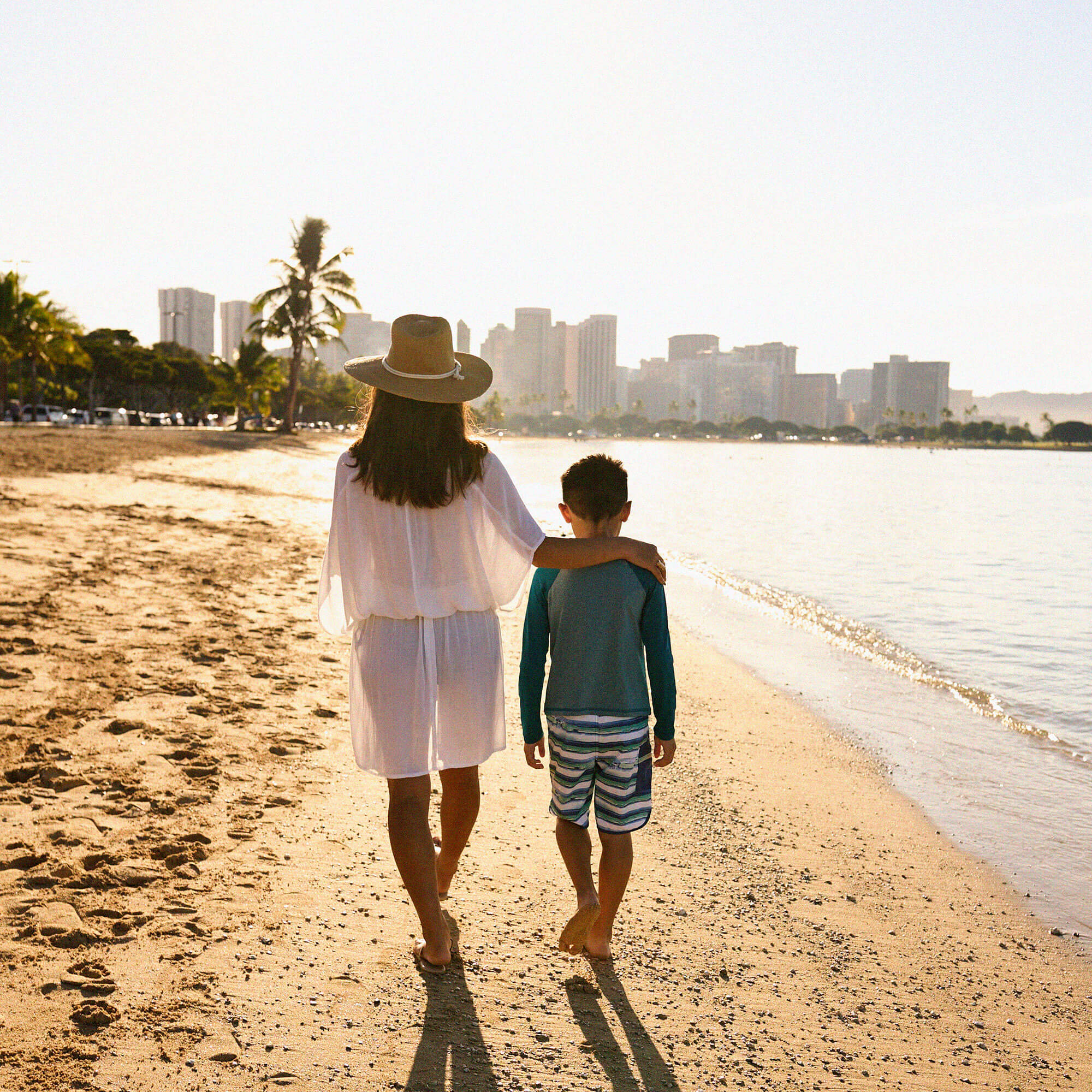 Time – Life's Greatest Gift
May 13th, 2023
Mother's Day is a special occasion when we reflect upon the time and unconditional love that our mothers – and the women in our world – selflessly give to enrich our lives.
It is also a perfect opportunity to consider how we can foster even more cherished moments each day.
For Alana Kobayashi Pakkala, her desire to spend more meaningful time with her husband and two daughters inspired her design choices as she was creating Ālia.
"As a working mom, I have a heightened appreciation for time. Most people would agree that there never seems to be enough of it. But one of the things that I've found most incredible about living in our properties is that you can reclaim some of that precious time with your loved ones."
Alana's talent to balance her roles as developer, resident and mother puts her in the unique position of understanding the importance of time in residents' lives. She recognizes that, when it comes to thoughtful design solutions, there is no one-size-fits-all approach. From new families to retired couples, each resident has their individual needs. For occupants to thrive, according to Alana, it is vital that each space is personalized to fit their unique lifestyle, and that ultimately, gives them the gift of time.
"We've worked so hard to really imagine how future residents will interact and benefit from living in these thoughtfully designed, luxurious spaces," she says.
This includes carefully crafting a variety of different floor plans for one-, two- and three-bedroom residences, procuring the most innovative and energy-efficient appliances from Gaggenau and Bosch, and offering custom cabinetry solutions to maximize space for storage.  Flexible options all designed to help save time and just make life a little easier.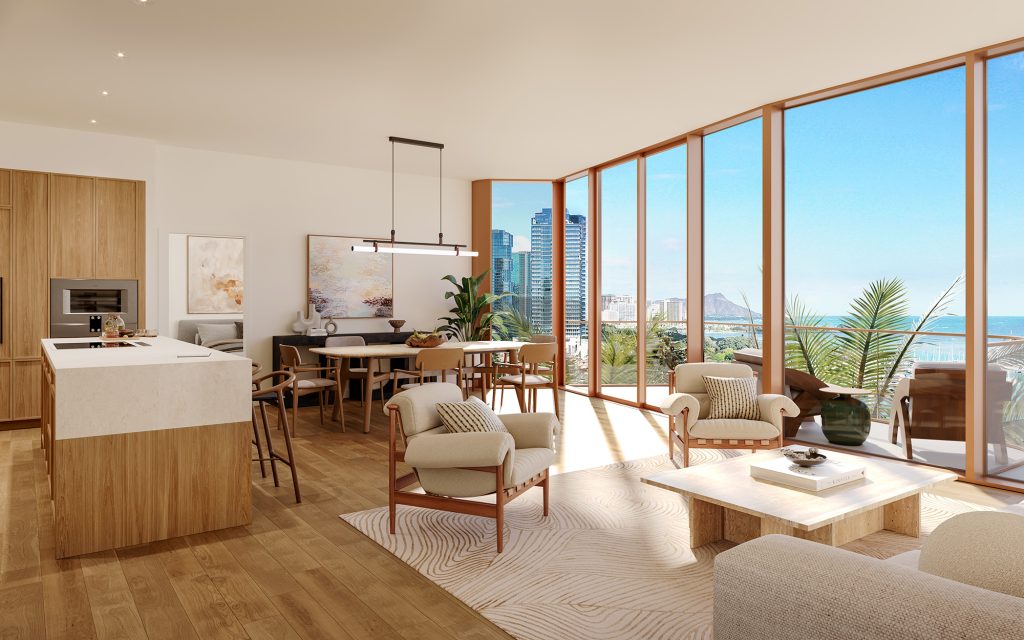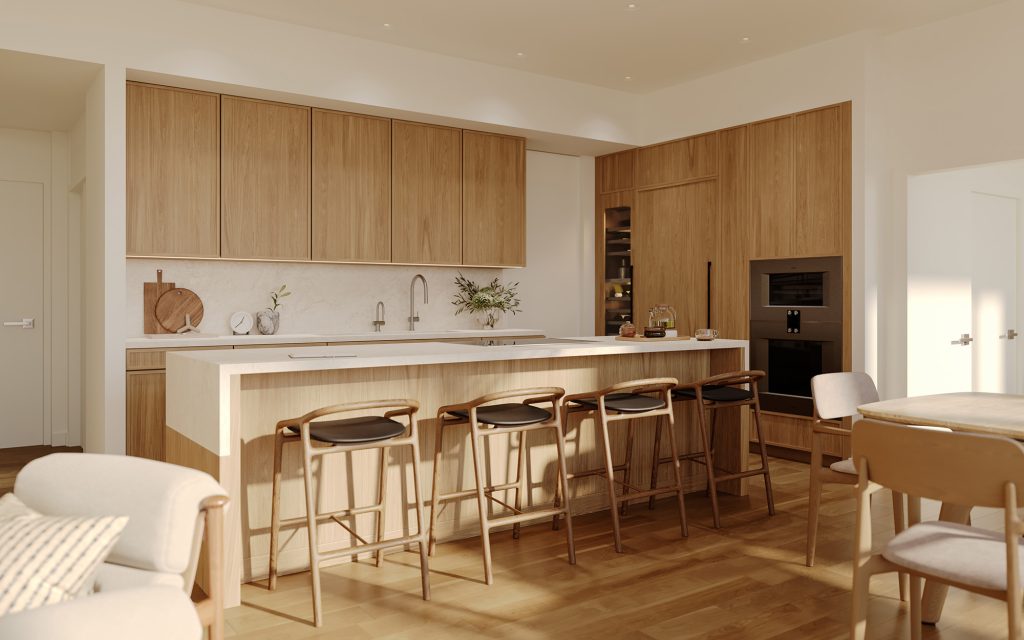 Ālia's intuitive design is not limited to individual residences.  For Vanguard Theory's Creative Director, Michelle Jaime, it is the warm and welcoming layout of the shared spaces that lift Ālia into a design league of its own.  "What I love is how the building flows and connects to the amenities. There are sprawling green spaces and little pockets like the Library Lounge," says Michelle. "It's perfect for ladies to gather and play mahjong, grab a coffee, or meet up with a friend." The Library Lounge is just one of the six exquisitely designed spaces ideal for effortless entertaining.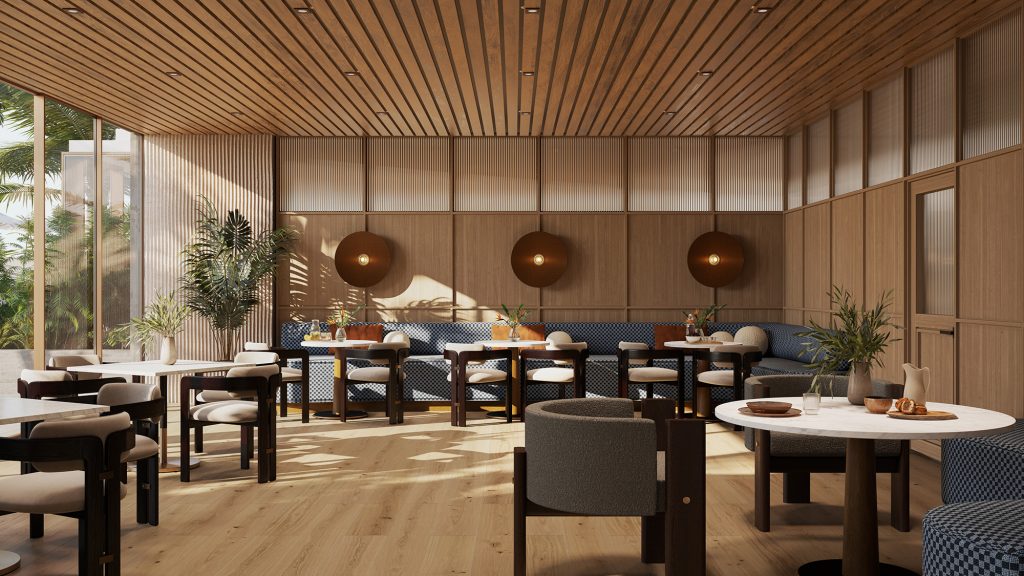 Beyond the expansive property and well- appointed amenities, it is the remarkable relationship between staff and residents that elevates the overall living experience and sets a residential community apart.
For a resident's son at Park Lane, it was the warm and caring actions of the staff that left a lasting impression when he and his family were unable to reach their elderly mother and started to worry.
"Instead of driving to Park Lane ourselves, we were able to reach out to the staff who had a great relationship with her. They confirmed that she was fine at home, but the TV was blaring, and she didn't have her hearing aids on so she couldn't hear the phone. This experience made me appreciate the peace of mind that living in a Kobayashi Group project provides."
Through attentive staff, thoughtful layouts, and intuitive design, we strive to create a caring community that is ideal for every generation and lifestyle.
From all of us on the Ālia team, we hope you enjoy the precious gift of time with your loved ones this Mother's Day.